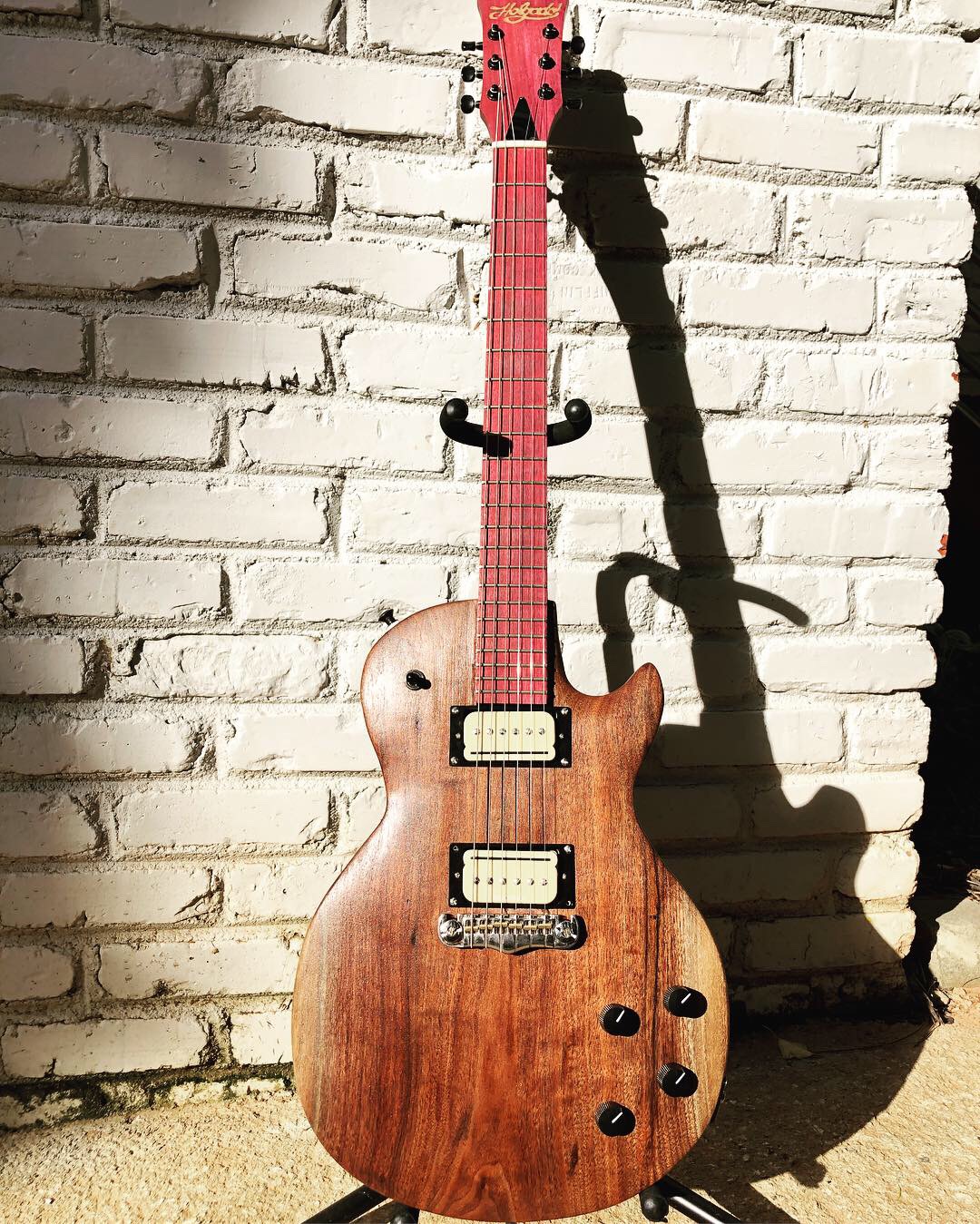 The Empress
Here's a luthier's take on a timeless classic, but with my own interpretation. The Holgado Empress is focused around dense tonewoods and extremely versatile electronics, this guitar will put ALL of your other guitars in cases. Endless amount of tones with p90s, single coil, or humbuckers in any combination!
One piece slab walnut body
Purpleheart neck and fretboard, incredibly dense, stable and resonant
Slim carved neck, almost a shredder neck, 20in radius for
22 jumbo frets
Handmade Bone Nut
Schroeder Wraparound Bridge (AMAZING PRODUCT)
Grover Locking Tuners
Seymour Duncan P-Rails for ULTIMATE versatility
Handwired CTS Pots and Paper/Oil Caps
The MOST versatile guitar in town, without 17 switches.